The actress plays heroine Becky Sharp in the new adaptation of the Victorian novel
Vanity Fair star Olivia Cooke has said she struggled with a corset in her new role in the TV drama.
The actress plays heroine Becky Sharp, as she attempts to claw her way out of poverty and scale the heights of English Society, in the forthcoming adaptation of William Makepeace Thackeray's novel.
Olivia, 24, said she had never donned a corset "for a six-month shoot" before.
"No wonder that women wanted to be liberated. The corset is so stifling. You are strapped in first thing in the morning and then you are on set for 13, 14 hours," she said.
"It restricts your appetite as well. I lost so much weight…. They are so uncomfortable.
"Women had to wear so many bits and bobs.
"So much faff which all seems really redundant."
The Ready Player One star said that the costume even made singing in one of the episodes of the ITV drama difficult, adding: "It's hard, because you're constricted by the corset.
"The songs of that time period are incredibly high and meek."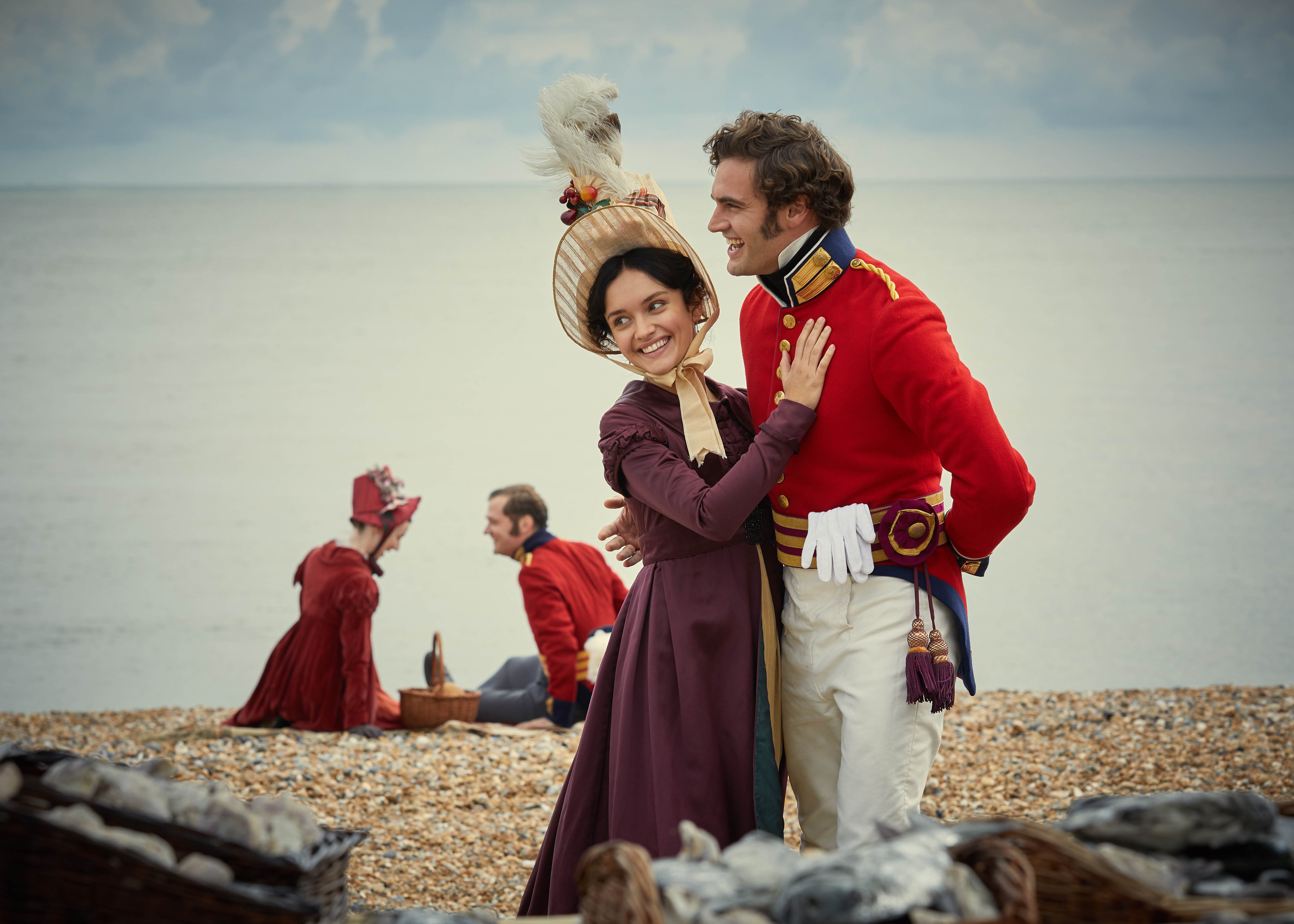 Olivia admitted that she felt nervous after landing the role for the first TV adaptation of Vanity Fair, which was penned in 1848, in 20 years.
"After the joy of getting the role I felt an impending dread of actually having to play her," she said.
"You want to get it right. But you also don't want to repeat versions of Becky that have been done before."
She added: "When I turned up for the first day of filming I was really nervous. I was convinced I couldn't act."
The new drama also stars Martin Clunes, Frances de la Tour, Suranne Jones, Michael Palin, Johnny Flynn, Simon Russell Beale, Tom Bateman and Claudia Jessie.
Director James Strong  said: "Vanity Fair is a story with a strong female heroine who doesn't compromise and wants to be an equal in a very male dominated society. That feels very relevant to what's going on today. It's a universal story that feels more pertinent than ever before."