The business boss said his choice to crown two candidates the winner in the TV show last year was 'not some kind of showbiz thing'.
Lord Sugar has said it is a shame he will not be able to eat a portrait of himself constructed out of sweets and hopes it does not "decay over time".
The Apprentice boss also said the BBC was not initially sure about him choosing two winners for last year's series – Sarah Lynn and James White – but he put his foot down over the shock decision, and that it was not a stunt.
To celebrate the launch of Sarah's new business venture, a confectionary gifting company, Lord Sugar had his likeness created using 3,000 sweets.
The 71-year-old business tycoon, whose face was mimicked using classic treats including jelly beans, shrimps and Drumsticks, told the Press Association he was flattered by the unique portrait.
He said of the larger-than-life piece, created by food artist Nathan Wyburn: "It's excellent, it always fascinates me how these artists find ways of doing things.
"I've had portraits done of me in stamps, I've had a portrait done of me in pizza, and now I've got me in sweets – it's quite unbelieveable."
He said he unfortunately will not have a chance to sample the sugary version of his face, adding: "That's the only thing about it, I don't know if it's going to decay over time. But I hope not – it's very, very good."
Lord Sugar said Sarah is doing "exceptionally well" since he partnered with her on her business Sweets in the City, which gives consumers the chance to personalise bespoke letterbox-sized gift packages of sweets, as well as other products.
Sarah, who won a £250,000 investment from Lord Sugar, said he has been "super supportive" and it has been a "great experience" working with him so far.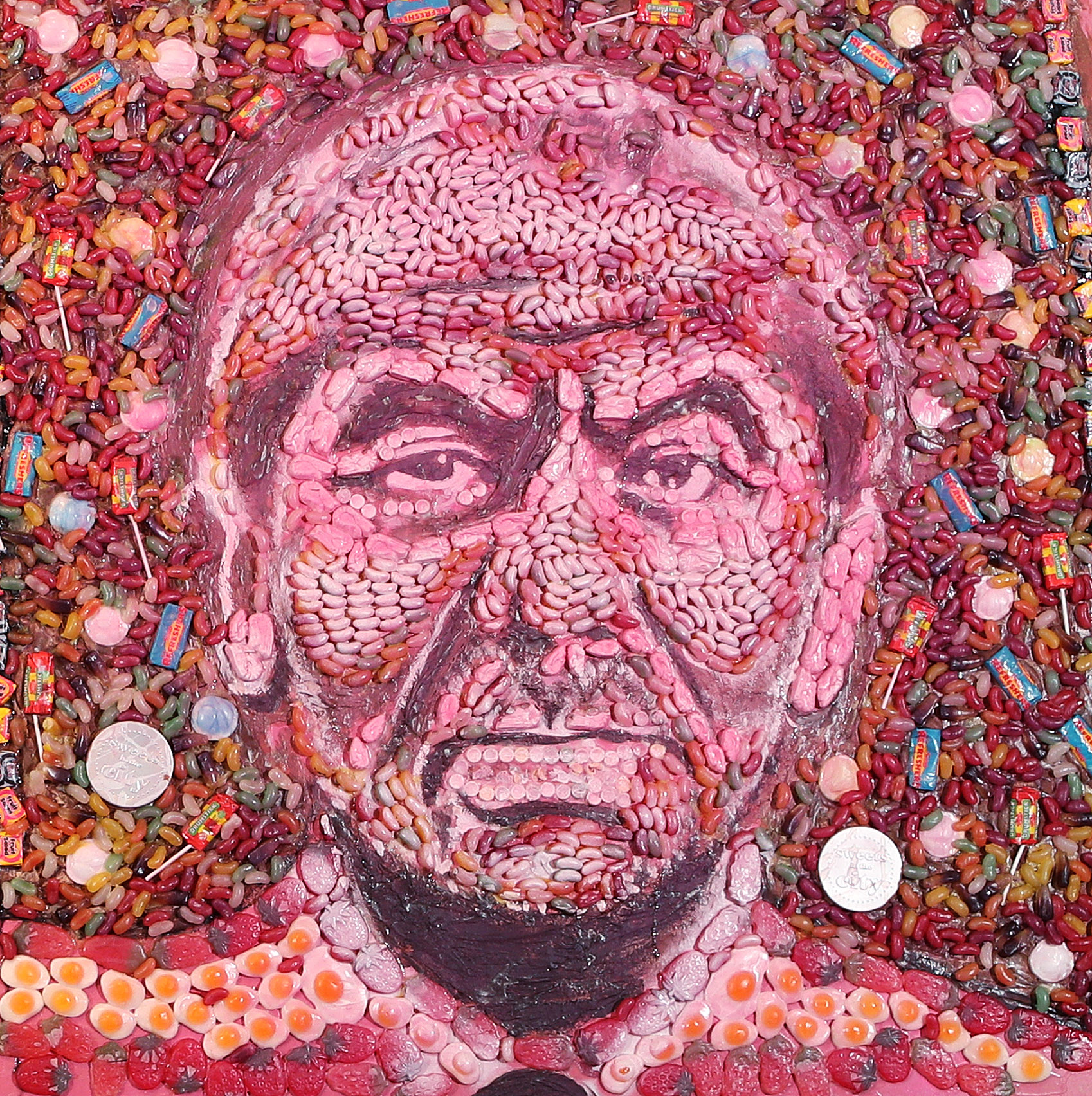 She said the portrait is "obviously a thank you to Lord Sugar for all of his help".
Lord Sugar said he still stands by his decision to crown both Sarah and IT recruitment business owner James in a first ever double win for the show, despite the BBC's doubts.
He said: "This was the first time I've actually been stuck, and I was genuinely stuck, this was not some kind of showbiz thing. It was the fairest thing to do."
He said he spoke to his business advisers and co-stars Claude Littner and Karren Brady, and that Claude was the one who advised him to go ahead.
Lord Sugar said: "I think it was Claude who said to me, 'look, there's nothing wrong with it, if you're prepared to invest in two people, go ahead and do it, it's your show, do what you want'.
"The BBC said, 'well, you're only supposed to have one winner' and I said, 'no, sorry, this is my show, we're going to have two winners and that's it, because I can't make my mind up'."