Ash Palmisciano recently joined the soap as Matty Barton
The first transgender actor to star in Emmerdale has said he hopes his success can be a message to others that everyone can achieve their goals.
Ash Palmisciano recently joined the soap as Matty Barton, who was previously known as Hannah Barton, the daughter of Moira Dingle who disappeared a few years ago and who has now returned as a man.
Ash said he hopes to be able to inspire others like him, telling ITV's Lorraine: "It's great that I've got a similar background story to the character, because I can bring something to that.
"But also, as an actor, what a fantastic first job to work on a soap like Emmerdale!"
He added: "And I just hope it's a great message to show that, yeah, you might have a past, a bit of a journey to be who you are, but also, you can achieve your dreams and ambitions.
"If anyone can take anything away from this it is that we're all different, we've all got pasts, but hopefully you can achieve your ambitions."
He said his role – and his character's storyline – is a "big thing" and that he is surprised at the impact it has had.
"I've had so many lovely messages about the nature of the storyline and how it's affected people," he said.
Ash originally helped advise Emmerdale on the storyline, before being asked to audition for the role.
He said: "It is crazy. There's an amazing charity called All About Trans. They work with just positive representations in the media of trans people.
"They said to me 'We're doing interaction with Emmerdale, they're thinking about doing this storyline, they're looking for some advice on positive reps. Do you want to come?'
"I said 'Sure, cheeky day out!' I went along, the next thing they said 'Do you want to audition?'
"Being an actor, I said 'Of course!' And here I am!"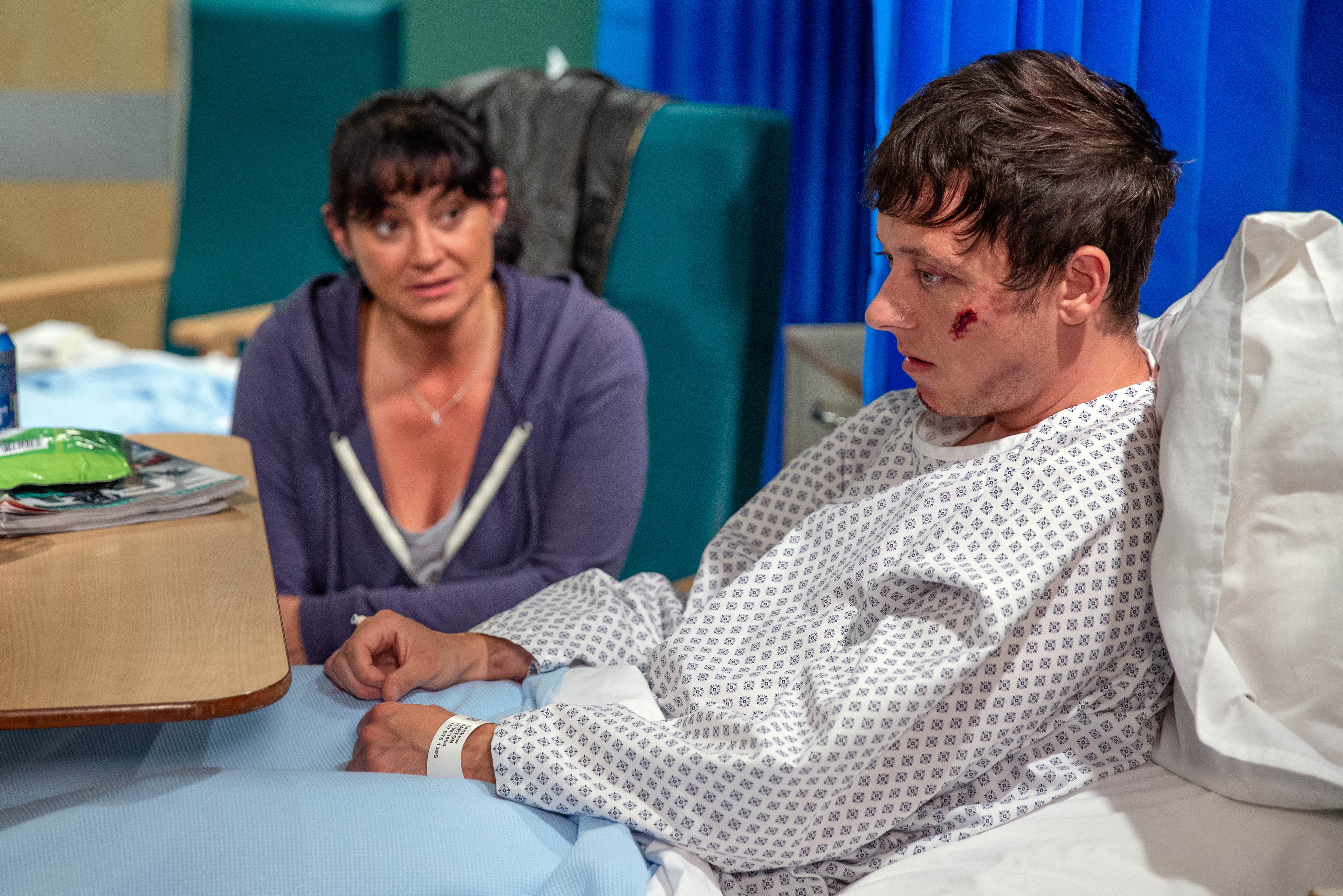 Matty arrived in Emmerdale in June, breaking into the home of estranged mother Moira (Natalie J Robb), who did not recognise him and struggled with the revelation that her daughter has transitioned into a man.
The storyline will next see Matty, who was originally played by Grace Cassidy from 2009 to 2012 as Hannah, recovering in hospital after being attacked.
Ash said: "Tonight you'll see a clip where he's been beaten up (and is in hospital).
"Moira is having a really hard time with it. I think the idea is that she sees her son has been beaten up and actually she thinks 'Maybe I don't understand this, but this my son and I need to help him'.
"So, it brings us together. It's not an easy ride for the pair of them."