Liz and Jim McDonald have had a tumultuous relationship on the Cobbles over the years
Coronation Street actress Beverley Callard has said she is excited about the return of her character's ex-husband Jim McDonald.
Beverley, who plays former Rovers Return landlady Liz McDonald, teased the return of Jim, played by Charles Lawson, saying she is "really looking forward to the storyline around his return".
Liz and Johnny Connor (Richard Hawley) have been embroiled in an affair, with Johnny still trying to come to terms with the death of his son Aidan (played by Shayne Ward).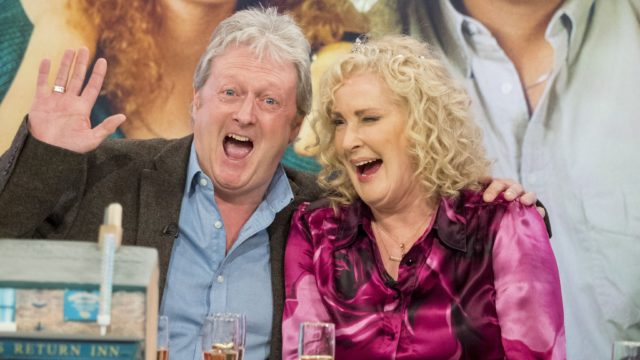 A devastated Johnny has also been involved in an emotional custody battle with Eva Price (Catherine Tyldesley) over her and Aidan's baby daughter, Susie.
Beverley said: "Liz has been really conflicted, she has had a few men in her time but she has never had an affair with a married man. She is very moral but she has really fallen for Johnny, she has tried to tell him that she has no feelings for him to try and put a stop to it."
Future episodes will see emotional scenes with Susie going missing and Liz trying to defuse the situation and reason with Johnny.
Talking about Johnny and his involvement in the drama, she said: "She knows that she has to go and see him as she thinks she is the best person to persuade him to come back. The police are looking for him and Eva is all over the media with her police appeal so time is against her.
"When she gets there he totally breaks down, he can't bear the thought of losing his granddaughter. She tries to convince him that he has to give himself up but he just won't listen".
Of the current storyline, Beverley said she had enjoyed it and that viewers have "seen a different side to Liz and that's great".