The comedian has discussed undergoing life-saving surgery.
Comedian Bob Mortimer has revealed a doctor told him that he risked having a heart attack on stage had he and comedy partner Vic Reeves gone ahead with a live tour in 2015.
Bob, 59, has discussed the triple heart bypass he underwent after it was discovered that "95%" of his arteries were blocked.
The Shooting Stars host was due to embark on the first leg of his and Reeves' (real name Jim Moir) 25th anniversary tour. The duo had to cancel the dates in order for Bob to recover from the operation.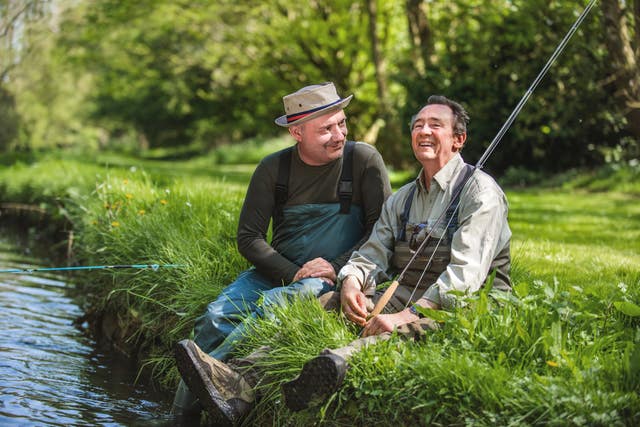 Speaking about his health scare during an interview with The Big Issue, Bob said: "My doctor told me that I would have had a heart attack on stage. He looked at my tour schedule and said I would most likely have gone down in Southampton.
"When I came home from being told I had to have heart surgery, it feels so dramatic. You think it is over.
"Heart surgery just sounds … it was weird, the things that would make me cry were my favourite egg cup and my cats.
"Four days later they were cutting me open. I was 95 per cent blocked.
"It is amazing when you see the pictures, because it is an incredibly resistant organ – if there is a gap, it will f***ing push that blood through it."
In January Bob revealed that he married his partner of 22 years half an hour before going under the knife.
While he was recovering, Bob was invited by friend and fellow comedian Paul Whitehouse to go on a fishing trip to help with his recuperation.
They have since made Mortimer and Whitehouse: Gone Fishing,  a factual series which sees them travel across the country to visit some of the UK's best places to fish.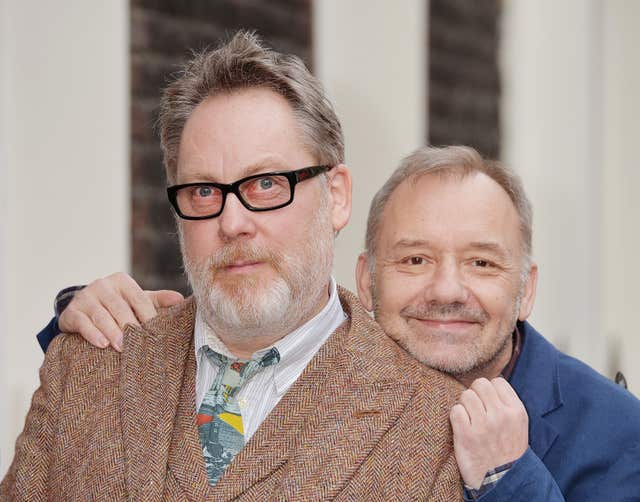 Bob said Paul's intervention helped to get him out of the house after his ordeal.
Bob said: "Paul brought me out of my malaise. I have always been a bit of a recluse, but I really was after the heart thing. And everyone knew.
"He is an extraordinarily lovely human being and sort of enticed me out under the guise of fishing.
"I don't fish but had always wanted to after doing it as a kid. We went fishing for the pleasure, him teaching me to fish.
"He is very serious about it. And I like that. The show is quite authentic. We were fishing in some lovely places.
"Then me and Paul went to the BBC and said that we had these lovely days and found it really interesting – these two old men, thinking about what is friendship like when you are that age."
Mortimer and Whitehouse: Gone Fishing starts on BBC Two on Wednesday June 20.