The actress says she is planning to tie the knot next summer
Coronation Street's Helen Flanagan has revealed she got engaged wearing no make-up and the same clothes she'd had on for days – because she was on holiday and her suitcase was stolen.
The actress's fiance Scott Sinclair popped the question during a trip to Disneyland Paris in May.
Helen told OK! magazine that she was bare-faced and in same dress she'd been wearing for three days when he got down on one knee.
"Even though I knew Scott was going to propose at some point, it was still a total surprise!" she said.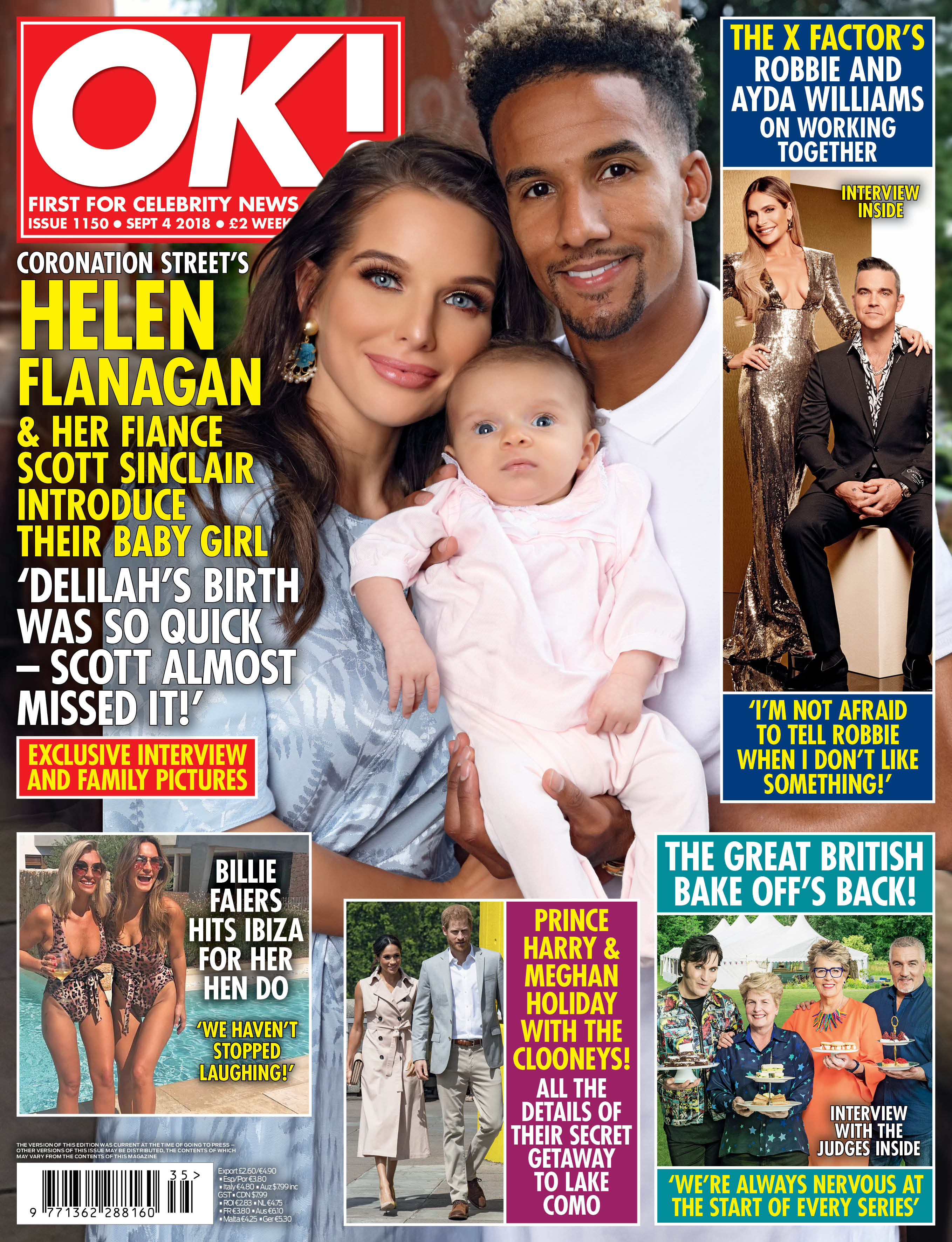 The star said the couple are planning to tie the knot next summer.
"I'm super girlie and I've dreamt about my wedding since I was young, so I've already been wedding dress shopping!" she said.
The pair are parents to two daughters – Matilda, three, and Delilah, who was born in June.
Helen said of welcoming Delilah: "I felt very anxious during my pregnancy about giving birth naturally, so I had mentioned to Scott that I'd like a Caesarean section – but when I read that there is a six-week recovery time, I realised it was unrealistic with Matilda to look after too.
"I opted for a water birth instead, which I loved. Luckily, my labour went really well although it was much more painful than my first birth. At points I felt like I was about to explode because the contractions were so intense!"
"Delilah's birth was so quick – Scott almost missed it!" she added.
Read the full story in this week's OK! magazine, which is out now.